The art to perceive everything with a positive view, but to embrace the negative as well.
https://www.youtube.com/watch?v=MvthOI7owpw&feature=youtu.be
13+31 started as a signature brand of Amsterdam based visual artist Rocky Khedoe. 13+31 has now grown into a creative brand that merges art, design, music, fashion and together forms an interdisciplinary whole. Rocky develops concepts and puts together campaigns that tell a profound story to the audience. He is inspired by everything that contrasts with each other in life, by different aspects of life, all that has an up and down, a bad and a good side. Duality is an element that is often reflected in his work. The final creations are a combination of elements that compliment each other in a unique way.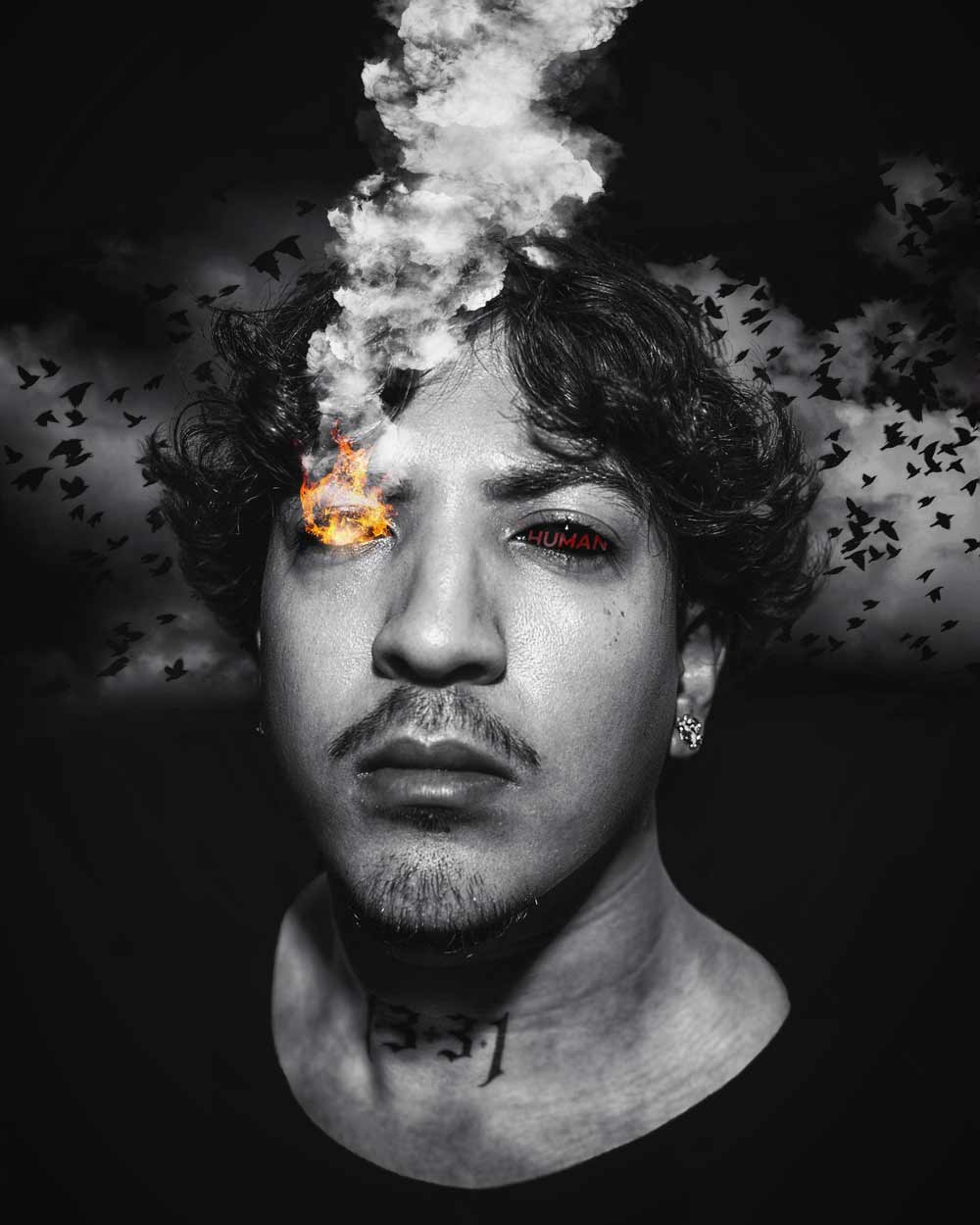 "BALANCE EXPRESSED THROUGH ART"
A (freethinking) creative brand expressing balance through art. The concept 13+31 arose from splits in different perspectives. The process of going through darkness and the experience of exponential growth/(expansion) afterwards.
Our goal is to make the masses more aware of the power each individual holds by shining light on the shadows of the human race. Destructive patterns and acceptance of a changed reality are approached in a surrealism style. Duality is seen in all aspects of life and is translated through our art.
13+31 symbolises balance and equality/(oneness/unity) within yourself and your surroundings.
It is the art to perceive everything with a positive view, but to embrace the negative as well.
Blacklisted is the art label for our clothing. We implement our philosophy of 13+31 into our creations, from the prints to the apparel.
Blacklisted tells a story for the souls that find the strength to stay authentic in a world consumed by empty noise, unspoken pressure and a constant race for social approval.
For those who step fully into the raw, authentic version of themselves and challenge the societal constructs and ideals that are so strongly perpetuated within our culture.
The root of all suffering in this world is disconnection and detachment. From truth, from each other and from our inner selves. With Blacklisted, we want to build a connection between all of us, all souls, with the art/apparel we create. Piece by piece. Wearing an item means you're wearing and telling a story.
Collections will be limited and depending on the item, availability will vary from 13 or 31 each.
"Every act of creation is first an act of destruction."

Pablo Picasso
"Surrealism is destructive, but it destroys only what it considers to be shackles limiting our vision."

Salvador Dali